Nativity scene, Christmas celebration, a success at the State House
FOR IMMEDIATE RELEASE
CONTACT: Evan Lips, communications director
617-523-5005 ext. 245
BOSTON — The Massachusetts Republican Party, hosted by Billerica state Rep. Marc Lombardo, held its annual Nativity display and Christmas celebration on Thursday, an event Chairman Jim Lyons said gave visitors an opportunity "to take a moment out of their busy holiday schedules to reflect on the true meaning of Christmas."
The event has been an annual tradition dating back to 2016, when then-Rep. Lyons worked with the Thomas More Society to bring the Nativity scene to the State House.
Lyons at the time told the State House News Service that the event marked "religious liberty, freedom of expression, First Amendment, all kinds of things tied into one."
On Thursday, Lyons thanked Rep. Lombardo for keeping the tradition alive.
"It would not have happened had it not been for the efforts of Marc (Lombardo) and his chief of staff, Nancy Cadigan," Lyons said.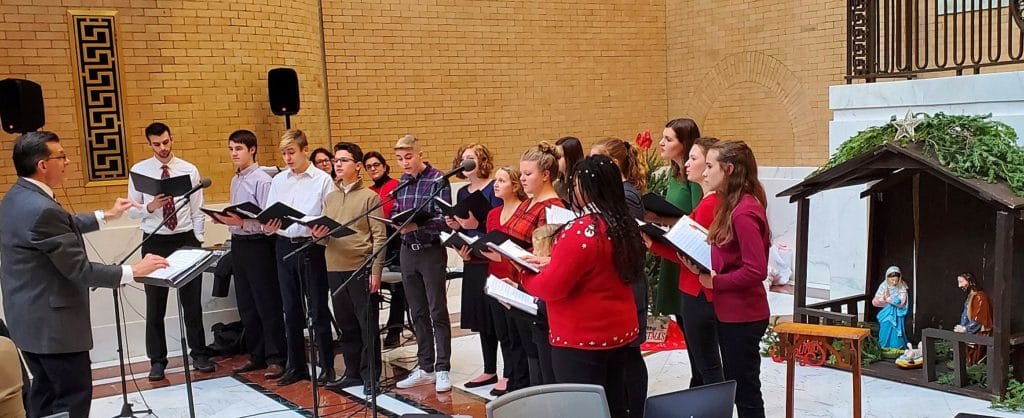 Christmas hymns, performed by the New England Christian Youth Chorus (see photo above), preceded the invocation delivered by Greenville Baptist Church Rev. Steven Derrick, scripture readings, and a benediction from Father Gerald Souza of Our Lady of Fatima Parish in Sudbury.
Attendees were also greeted with rousing renditions of several Christmas classics by Tewkbury's Brian McAuley (pictured below), accompanied by New England Christian Youth Chorus musical director John Skinner and his two sons, Dave and Phil Skinner.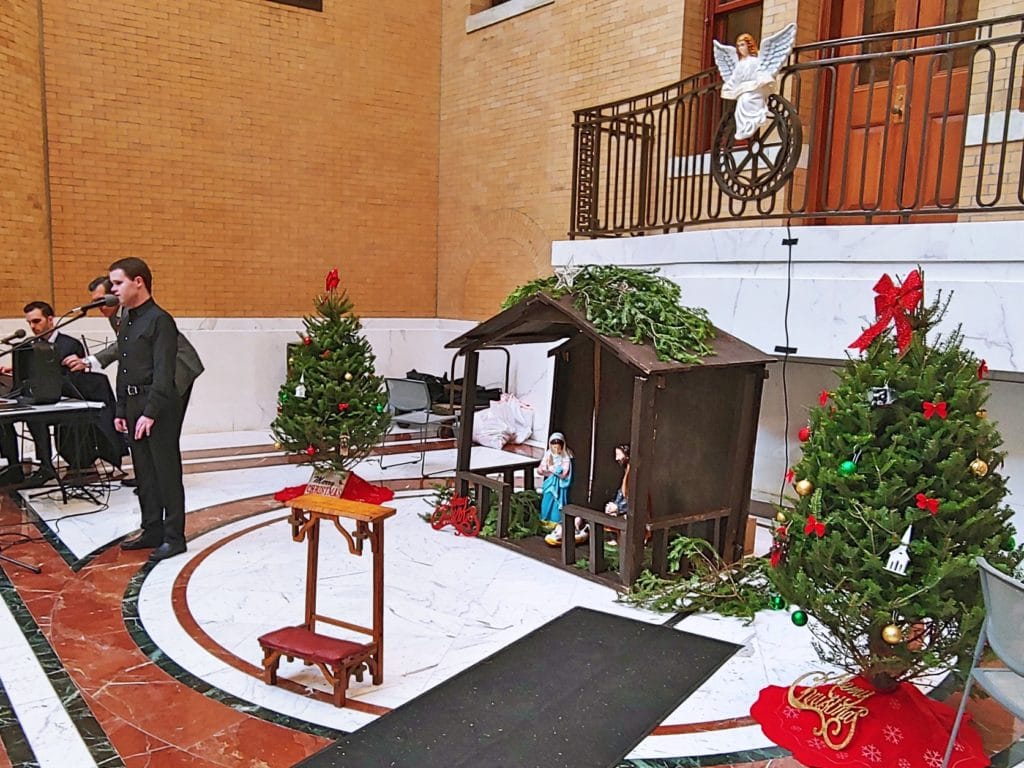 "The event gives us an opportunity to celebrate the true meaning of Christmas," Lyons said. "I cannot give enough thanks to everyone who helped make the event happen."