Former Acting ICE Director Thomas Homan, 40 Days for Life Co-Founder David Bereit, to speak at MassGOP Nominating Convention
April 13, 2022
FOR IMMEDIATE RELEASE
CONTACT: Evan Lips, communications director
617-523-5005 ext. 245
WOBURN — Featured speakers at the Massachusetts Republican Party's nominating convention in Springfield next month will include former acting Immigration and Customs Enforcement Director Thomas Homan and pro-life advocate David Bereit, MassGOP Chairman Jim Lyons announced Wednesday.
"Tom Homan's work protecting America's borders is exactly the story we want to share at our convention," Lyons said. "Additionally, David Bereit is an outstanding speaker and pro-life advocate whose work has saved countless lives from the clutches of the abortion industry."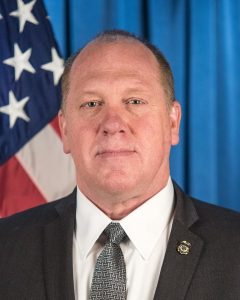 Homan (right), a former upstate New York police officer, rose through the ranks of the U.S. Immigration and Naturalization Service before joining the U.S. Immigration and Customs Enforcement (ICE) and later being appointed by President Obama to lead the department's enforcement and removal operations. Homan's work earned him the 2015 Presidential Rank Award for Distinguished Service
Homan was named acting ICE director by President Donald Trump in 2017. Homan's performance resulted in being recognized as Law Enforcement Person of the Year by the Federal Law Enforcement Officers Association.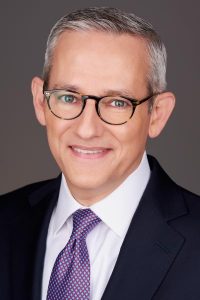 Bereit (left) in 2004 cofounded and led the global 40 Days for Life movement through its first decade, "mobilizing 750,000 volunteers in more than 700 cities across all 50 America states and dozens of nations, whose prayers and efforts have saved 14,643 children's lives, brought 177 workers out of the abortion industry, and closed 96 abortion centers," according to his biography.
Bereit has appeared in media outlets ranging from CNN and NBC to NPR and the New York Times.
He currently works as an advisor to pro-life and faith-based organizations.
The 2022 MassGOP nominating convention is scheduled for May 21 and will be held at the MassMutual Center in Springfield.